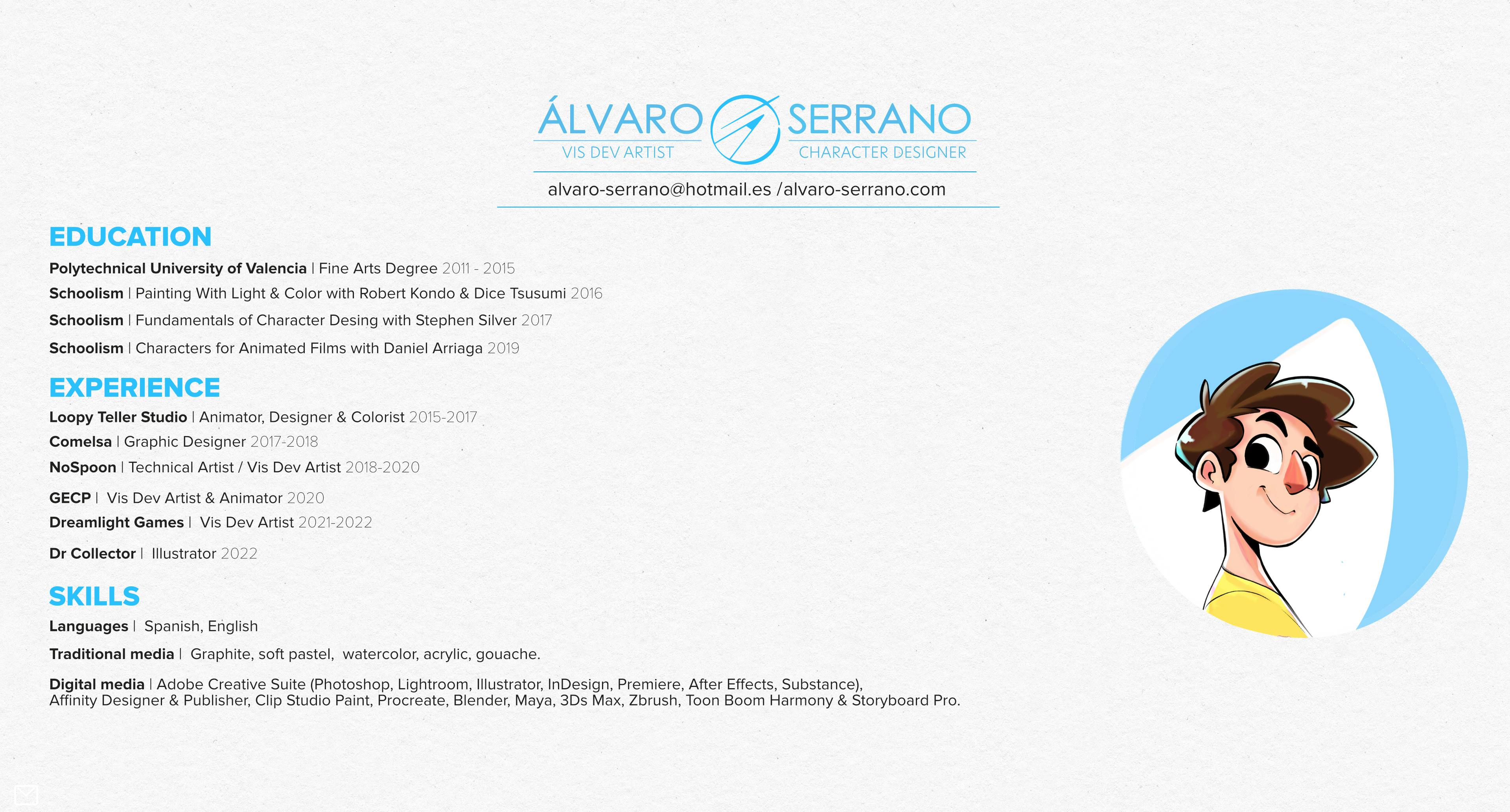 I'm Álvaro Serrano, a Character Designer & Visual Development Artist from Valencia, Spain.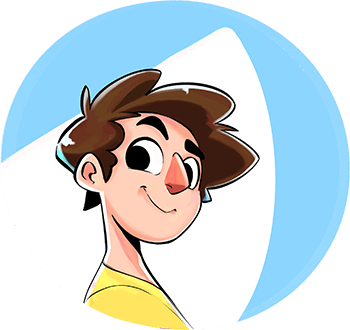 I'm Álvaro Serrano, a Character designer & Vis Dev Artist who puts the focus on characters, worlds, stories…But most of all, the ideas that build them. I think of our medium as a field of ideas & concepts in constant fluctuancy. In a context where internet and globalization mixes our identities and cultures, where visuals are a superb way to communicate complex ideas in easy ways, specifically in animation and cinema, I'm constantly trying to learn, teach & express to keep and grow my ideas and the ones of the others.

I have a Fine Arts Degree from the Universitat Politècnica de València. Also, I've made a lot of Schoolism courses (Victoria Ying's, Robert Kondo & Dice Tsusumi's, Nathan Fawkes, Daniel Arriaga's, … ) Also, co-funded the "Loopy Teller Studio" & worked for different clients as COMELSA, NoSpoon, Triple Cherry, Ferran I Ximo Produccions, Gecp…
If not drawing, reading or talking about art, I also love to enjoy a few beers with my friends or family, sports or trips to anywhere, play videogames (Esentially fighting or adventure games), read comic books, or simply stop and look into the void.
What can I say… It's a pleasure!